TOP NEWS
Girls and mathematics, a complex equation
The questions resonate loudly, this Thursday, March 10, in the large amphitheater of the Abel de Pujol building, on the campus of the INSA engineering school a few tram stations from downtown Valenciennes (North). "How can you be sure of your career choices? How can you be sure to make the right choices, free from any pressure? And even when you say to yourself "I'll do that, later, because I like that", why do you like "that"? Ask yourself…"
On the stage, it is not a teacher who leads the sequence, but Emilie Lambert, director of the theater troupe who has just played, on this improvised stage, Coded, a play featuring the dilemma of Alice, Bob and Eve, a trio of senior high school students who are a little lost as they approach their baccalaureate.
Facing the actress, the public is not the one one would expect on a scientific university campus either: there are a few hundred girls there, exclusively. Not yet students, but college and high school girls who have come to rub shoulders, for a day organized by the Women and Mathematics Association, with these so-called hard science disciplines (maths but also computer science and the sciences of the 'engineer) that they choose little in their orientation wishes. Less, in any case, than their "comrade boys"breathe with one voice the teachers of the Hainaut high school in Valenciennes who, this Thursday, play the role of school guides.
The ball in the leap
For the cohort of 2ndethe choice of specialties – to start in class 1D – is imminent. The 3and they have one year to refine their choice. "It's hard to project oneself", blows Jenna, 15. Sitting next to him, Lea, Léna, Chaïma, Line and Alessia, all of the same age, prove him right. They say they have " a little " discussed orientation with their parents and teachers, especially for "stall" their observation internship carried out on All Saints' Day. At a florist for one, in a nursery, a pharmacy or even a hairdresser for others. "An internship in the middle of Covid, it was not quite an internship", regret Chaima. "And it doesn't really have anything to do with what we want to do later," adds Line.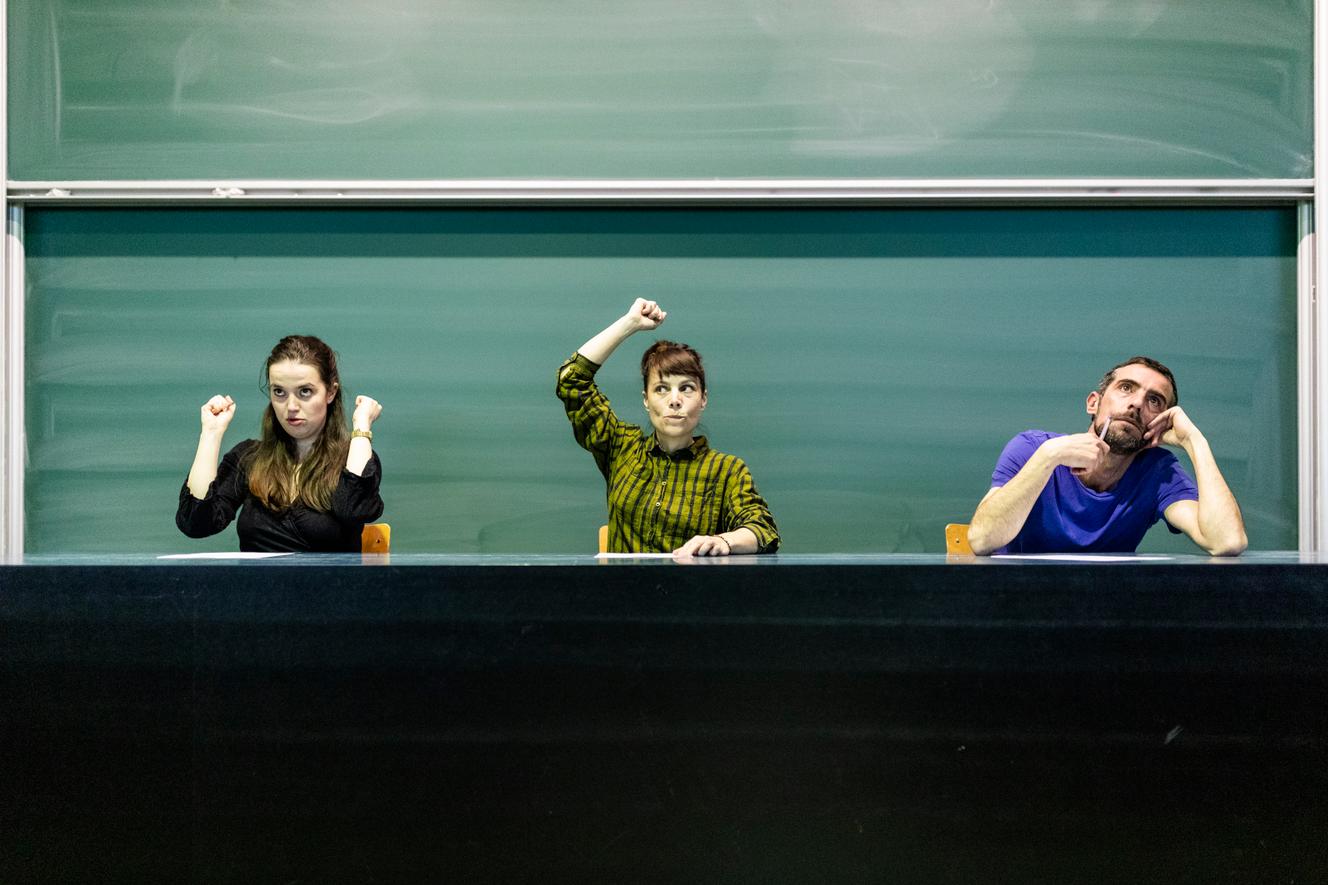 A teacher grabs the ball: "Exactly, what do you girls want to do later? Math? » Embarrassed silence. Apart from Alessia, who would like to be a beautician "but after a general baccalaureate", none have a clear plan. Half has a "vague idea" what they prefer – rather English or French. All share one observation: "Maths is hard…"
You have 67.88% of this article left to read. The following is for subscribers only.